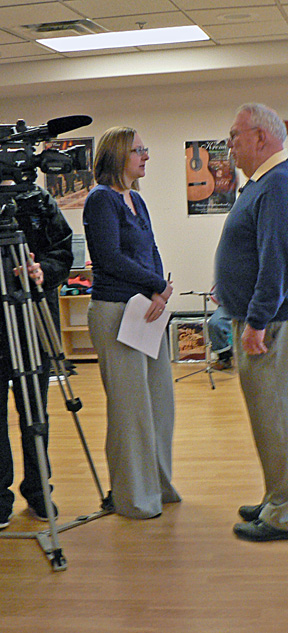 There are many ways for you to stay informed about what's happening in the City of Sumner.
Newsletter
The City prints a paper newsletter each quarter of the year.  The paper newsletter is mailed to every mailbox in Sumner with extra copies available at City Hall, the Sumner Pierce County Library and the Sumner Visitor Center at The Old Cannery.  You can also look up current and past issues online.  If you have a PO box or an address outside of Sumner and would like to receive a paper copy in the mail, please let us know your address by sending a message to carmenp@sumnerwa.gov.
E-newsletter
In addition, the City sends a weekly e-newsletter with more time-sensitive information.  You can sign up to receive these e-newsletters on the right-hand bar of any webpage in this website.  You can cancel the service at any time.  You can also look up past issues in the e-news archive.
Media
Sumner encourages coverage of its events and issues by the local media.  Sumner is mostly served by The News Tribune, the Puyallup Herald and the Sumner-Bonney Lake Courier-Herald.  News and magazine shows are available on Pirece County TV, who also keep a YouTube archive of past shows.  Larger incidents and issues are often covered by the major Seattle media, including the television and radio stations.
Annual Reports
Each year, the City compiles a report to let you know how we're doing.  Filled with numbers, outputs and accomplishments, the report gives you a snapshot of each year's investment in Sumner's future. Review past years' reports.  
Emergency Alerts
Get alerts about emergencies and other important community news by signing up for the Pierce County Alert Program. This emergency notification service enables Pierce County to provide you with critical information quickly in a variety of situations, such as severe weather, unexpected road closures, missing persons, and evacuation of buildings or neighborhoods.  Get started.
Council Meetings
A great way for understanding what's happening in the City is to tune into City Council meetings, including committee meetings and commission meetings.  You have a number of options to help keep you in touch:
– watch the calendar online to attend meeting(s) in person
– watch City Council meetings on television or Comcast On Demand
– watch City Council meetings online (up to a year after the meeting is held)
– review past agenda packets, minutes, ordinances and resolutions in a searchable database
– listen to audio recordings of past City Council Study Sesssions
Social Media