Tree Planting Volunteer Sign-up
Celebrate Arbor Day and help us plant new flowering trees along Thompson Street!
Saturday, April 22, 9 am
Sumner just received its 22nd consecutive year designated as Tree City USA by the Arbor Day Foundation. To earn this, Sumner has an ongoing commitment to add and keep trees healthy throughout the city.  This year, it means replacing street trees with a much safer species. Although beautiful in springtime, the gold chain trees lining Thompson Street are considered nuisance trees, primarily because they are non-native and have shallow root systems, creating a  tendency to fall over easily. Sumner has already lost many along Thompson, even on ordinary days, not during significant wind storms.
The Sumner Forestry Commission is replacing all of Thompson Street with safer, and still beautiful, flowering dogwood trees. This new species is native to the Pacific Northwest and will thrive for years to come, still providing a great show every spring.  The first 40 replacement trees will be planted this spring and the rest added next year.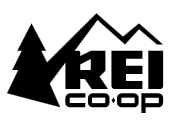 We need your help! Please join us to help plant the first 40 replacement trees. The tree-planting event is sponsored by REI.
Sign up here:
By clicking submit, you are accepting the terms of and electronically "signing" the City of Sumner Agreement for Individual Volunteer Services (pdf) for you and all members of your family/party.