Tip 1: Street Trees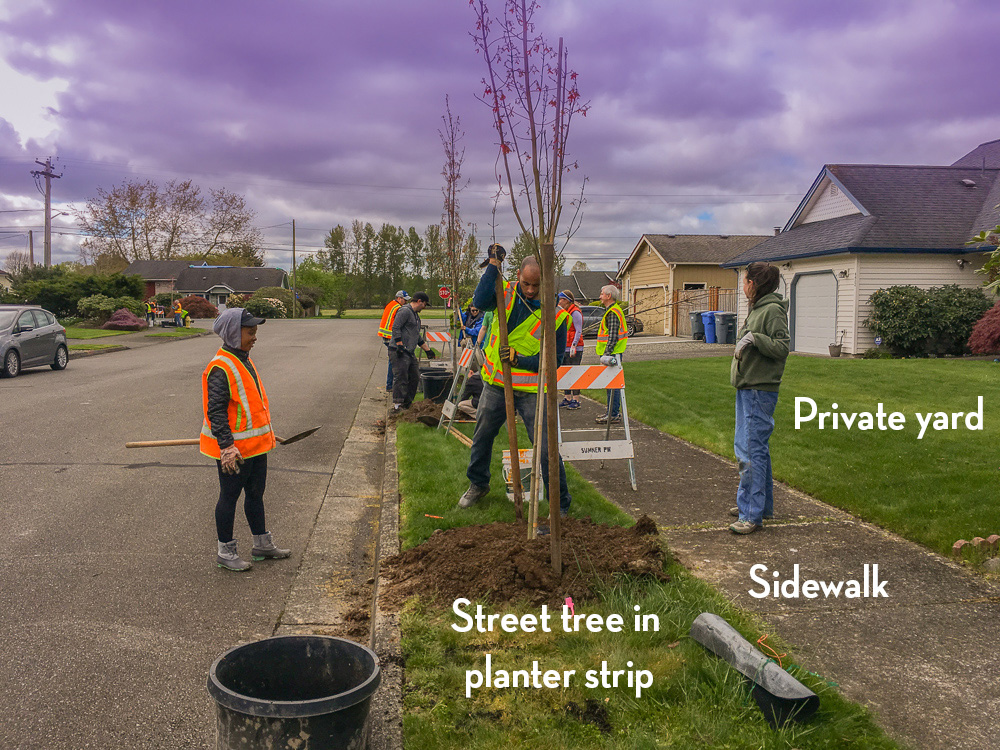 A lot of homeowners wonder what's the protocol for the maintenance of the street trees in front of your house. Here's the answer from Dan Gates, certified arborist and our parks supervisor:
We define a street tree as a tree that resides in the planter strip between the sidewalk and the street curb. As for maintenance of a street tree, we have a pruning program in place where our Parks Department will prune the street trees in town approximately once every 2-3 years depending on growth and health of the tree. We have a little bit of wiggle room for homeowners who want to prune, but you are limited to pruning only the smallest branches (nothing larger than 1" in diameter) and only what can be removed from the ground; no ladder for pruning is allowed. Also, landscape companies are not permitted to prune street trees, only ISA certified arborists are allowed to do so. You must obtain a street tree permit from the City prior to any street tree work.
The street trees were mostly purchased by the City of Sumner and planted by our staff and volunteers. Collectively, they are an asset worth over a million dollars. Sumner recently updated their street tree inventory and is utilizing Arborpro. This software allows us to track and schedule maintenance for each tree in Sumner's urban forest. Funds for this project were provided by the USDA Forest Service Urban and Community Forestry Program, administered through the State of Washington Department of Natural Resources Urban and Community Forestry Program.
Tip 2: Pruning bushes & shrubs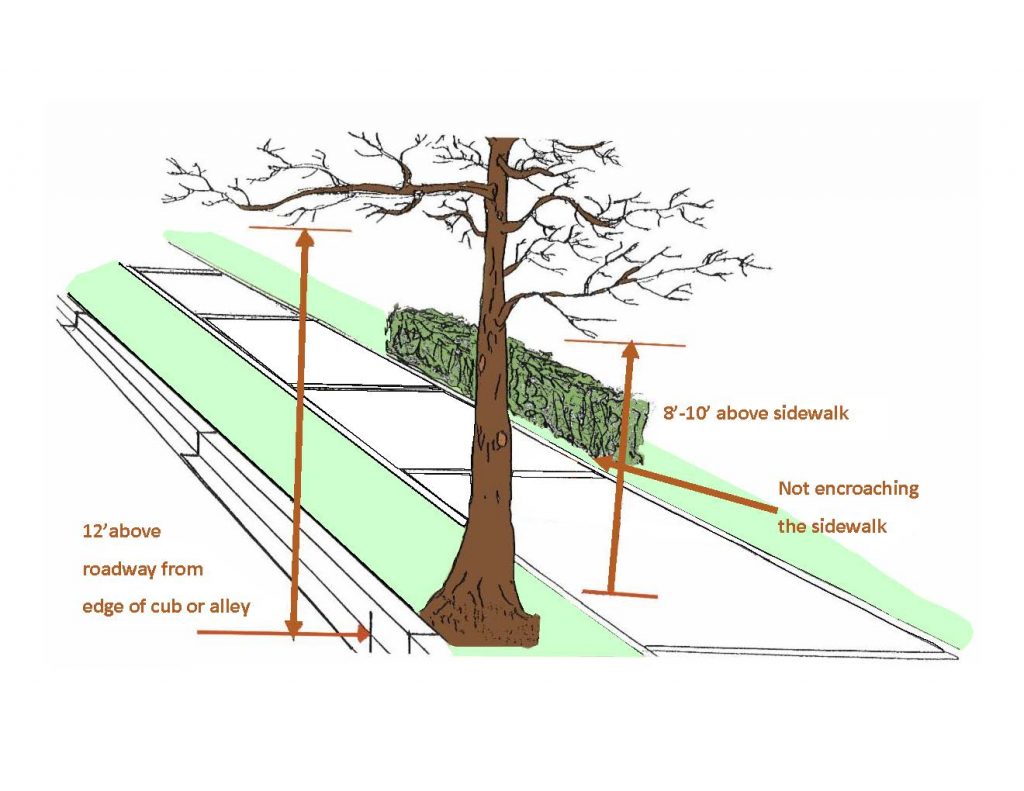 While you thought you pruned last fall, bushes and shrubs can still surprise you with how much they sprout out in the spring. Make sure you keep all foliage clear of the sidewalk and street. A big part of keeping Sumner walkable and accessible is having sidewalks clear of encroachments. The only exception to this is street trees (see above).
You will also want to make sure your fire hydrants, water meters and sewer access lids are visible and clear of foliage. During an emergency, you do not want crews wasting precious minutes hunting for these important tools to access and help save your home or business. Sewer covers are the easiest to hide–they're a small round covering similar to an irrigation system covering, that is in most yards.
Tip 3: Plant to Conserve Water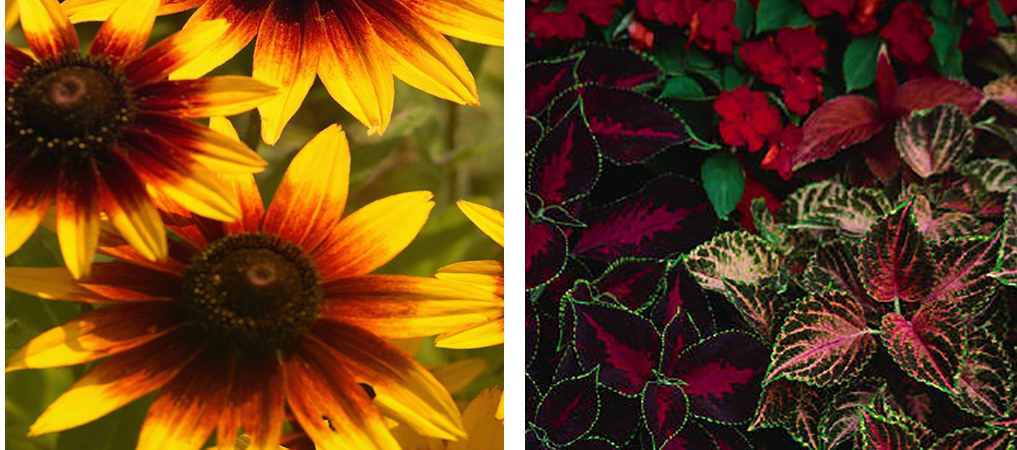 Now is the time when seeds, starts and plants are going into the ground, in pots and or in containers. As you think about color, height and kinds of plants, also remember to choose plants based on their shade vs. sun preference. If you force shade-loving plants into a sunny area, you'll spend all summer–and gallons of water–trying to keep it happy in a sunny place. Conversely, some plants love heat and sun and don't do well with lots of water and shade. Also think about the size of your container. A larger container can hold more water for plants who like "damp feet" while a smaller container will dry out more quickly.
Also consider native plants, which have evolved to our Washington climate and need less water, maintenance, and fertilizer as a result. Some natives like Tiger Lily and Lupine will bring some unique color into your garden.
As you plant, also don't forget that we offer Sumner Grow, a free biosolid available for you to use as a soil amendment. People are still flushing, so we're still stocking the shed at the end of State Street. Come help yourself. Just be sure to either bring your own shovel or gloves and sanitizer if you plan to handle the provided shovel.