Sumner City Cemetery offers many options to best fit your needs.  Some arrangements can be made in advance to reserve your first choice while others need to be made when the need arises.  The information below is intended to give you an idea of the kinds of services offered, but nothing matches visiting the cemetery in person and reviewing options.
STEP 1–Reserving a space for cremains
You may reserve a space well in advance in order to secure your site at today's prices, or you may purchase space as needed.  There are a variety of space options available for either a traditional burial (click here for options) or the repose of cremains, or ashes from a cremation (listed below).
Click on pictures to view larger images.
Please note: these options do not include the process of cremation.  You would want to meet with a funeral home for those arrangements.  Sumner City Cemetery offers a wide range of places for the repose of cremains, but we do not offer an option for the scattering of ashes on our grounds.
This option offers single plots of land in order to place cremains in the ground and takes a 16″ x 8″ granite marker.  This space does not allow for extended land use, so couples would each need a space.
People choose this option because they prefer cremation and repose in a garden setting.
Companion Urn Garden
This option offers the space and a vault for two individuals' cremains.  It includes a floral vase and blank marker in either absolute black, georgia grey or sentinal red.  Other marker colors may be selected for the additional cost. Because this option already accommodates two individuals, extended land use is not an option for this section.
People choose this option because they like the setting, and unlike the other options, everything is included. Unless you choose to upgrade your granite, most costs are taken care of up-front.
This option offers the comfort of an indoor setting for one urn plus the ability to customize the space.
People choose this option because they like the convenience of a space out of the weather.  Unlike other fronts for niches, the glass also offers the most flexibility to show pictures and your own way to memorialize your loved one.
Heritage Farm – call for details

This brand-new option celebrates the Valley's agricultural heritage. Options range from the Wishing Well to individual locations in this beautifully landscaped garden.  Ask us for more details about this brand new option.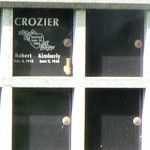 Granite Niche Wall
This new option combines the beauty of granite with the landscaping of an outdoor setting.  Black granite offers sharp contrast to your etching.
People choose this option for the ability to etch granite, similar to a marker, yet enjoy the vertical setting of a wall versus being in the garden.
This option allows you to engrave a name on our memorial in a garden setting.  People choose this option if they would like to have a local site to visit if their loved one is buried elsewhere or chose to have ashes scattered.
Extended Niche Use  30% of niche price
This option allows the cremains of a second person to be added to an existing niche.
People choose this option when both members of a couple would like cremation.
Contact Us
Site Address:12324 Valley Avenue East, Puyallup, WA 98372
(253) 299-5510 FAX: (253) 299-5519
cemetery@sumnerwa.gov
Full Employee Contact List