In cooperation with the City of Sumner, nCourt a third party debit/credit card service provider offers you the opportunity to pay your court fees by telephone or directly over the Internet.
This service is safe, reliable, and in accordance with all state and government regulations. In order to process your payment, nCourt, charges a nominal convenience fee based on the amount of the transaction.

To pay by phone, call the toll-free number 1-877-793-8935.  This is a 24/7 service with bilingual call support professionals.
To pay online, go to www.smcpayment.com.
In order to make your payment on line through nCourt, you will need the following information:
A court case or citation number, and/or the license plate number for parking tickets
Your debit card or credit card information
The amount of the payment
Your telephone number
Your email address
The system will tell you:
The total of your payment, including the appropriate fee
Obtain approval of the charge
nCourt will send an email payment confirmation if you chose, you may enter your cell phone number, and also receive a text message confirmation of payment.   The charge will also appear on your bank statement or credit card statement.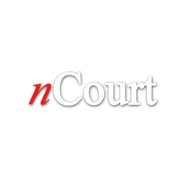 Contact Us
Justice & Municipal Center
9002 Main St E, Suite 100, Bonney Lake, WA 98391
253-862-6606     FAX 253-862-3053