Sumner Station
The Sumner Station offers access to Tacoma, Puyallup, Seattle and more by the Sounder train and the 578 Express.  Sound Transit also offers a shuttle to and from the Bonney Lake Park & Ride during train arrivals and departures. To learn more about commuting from Sumner Station, visit Sound Transit.
Beyond the Borders Connector
Beginning on Thursday, April 2nd, the Sumner Route will operate on the regularly scheduled times on Monday, Wednesday and Friday only. If you should absolutely need to travel to essential services on Tuesdays or Thursdays, please call the Beyond the Borders scheduling line and a demand trip may be scheduled for you: Beyond the Borders 253-476-4657. Please continue to observe social distancing.  Click here for information and details to sign up for service.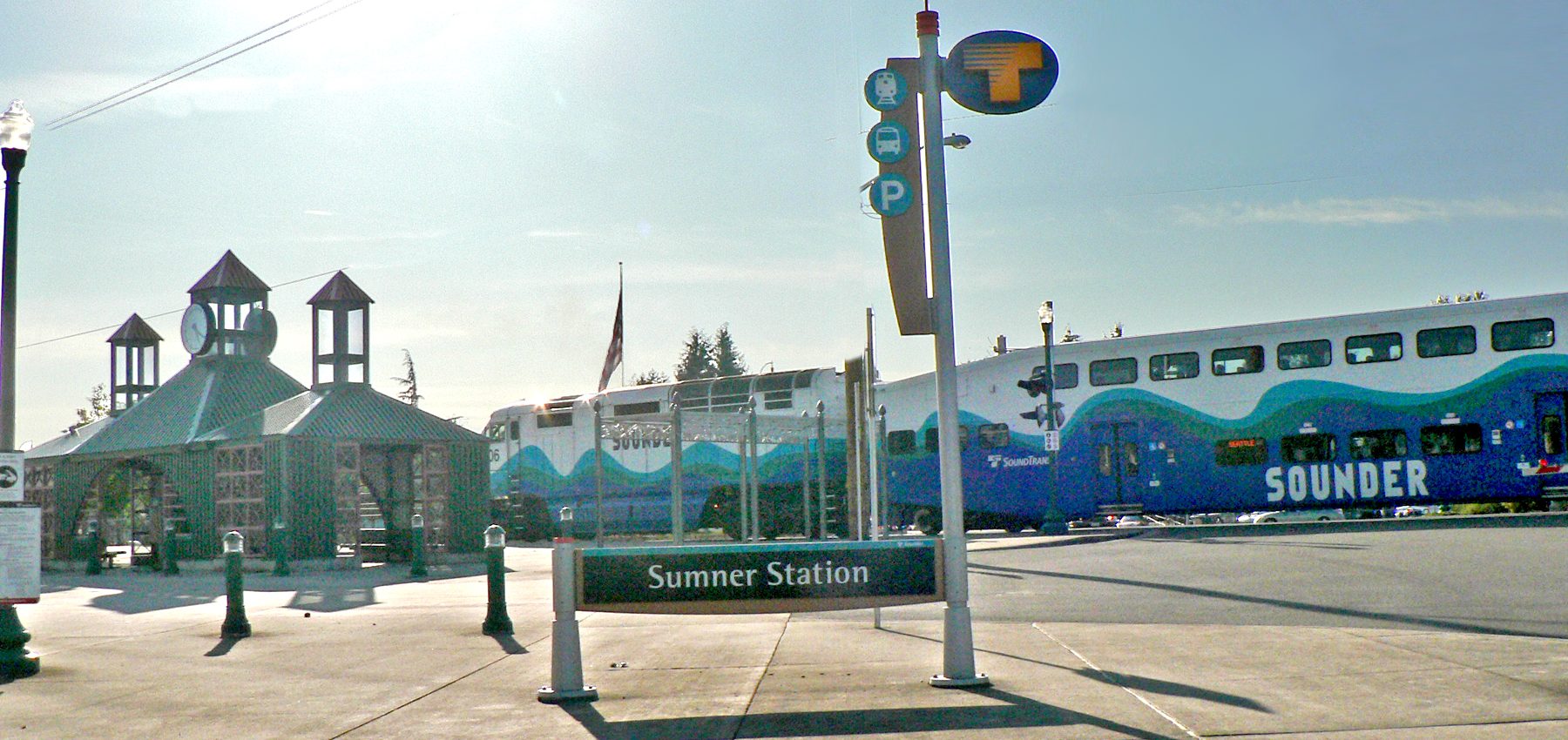 Traffic
Link to Washington State Department of Transportation's traffic cameras to get the latest update on area traffic.
Traveling
By Airplane: The closest commercial airport is Seattle-Tacoma International Airport, approximately 22 miles northwest of Sumner. www.portseattle.org/seatac or 206-433-5388
By Train: the closest passenger rail stop for Amtrak is the Tacoma station, approximately 13 miles west of Sumner.   http://www.amtrak.com/ or 1-800-USA-RAIL (1-800-872-7245)
By Bus: the closest bus station for Greyhound is in Tacoma, approximately 13 miles west of Sumner.  www.greyhound.com or 1-800-231-2222
By Bike: check the trail page for more information about Sumner's trails and connections to the Interurban and Foothills Trails.
By Truck: designated truck routes help keep trucks on streets that can accommodate larger vehicles.  Please check Sumner's truck route information to travel safely and efficiently through the City of Sumner.