NOTICE IS HEREBY GIVEN that the City of Sumner' Hearings Examiner has issued a decision for a Conditional Use Permit for the project described below.
Project Name: Early Learning Center and Track and Field Upgrades
Permit Application No: PLN-2017-0002
Project Number: PRJ-2017-00001
Location: 1508 Willow Street, Sumner, WA 98390
Proposal: Construct a two story 35,290 square foot Early Learning Center on approximately 3.65 acres of the westerly portion of the Sumner Middle School Campus.  The proposal requires a height exception to allow for a 36 foot height. Construct track, field and athletic amenities including artificial turf grass, rubberized track and field lighting. The project also includes associated parking, landscaping and storm drainage. Revisions include a new driveway off Gault Street for bus and vehicular access, limited emergency only access from Sumner Ave, relocation of track and field, elimination of track and field lighting, elimination of tennis courts, reductions and restrictions to site lighting, limitations to community use of SMS facilities, post occupancy noise evaluation of ELC chiller and limitations on two existing portables.  For a complete list of revisions and more details please see the associated documents below.
Applicant: Sumner School District No. 320, 1202 Wood Ave., Sumner, WA 98390
Contact Person: Robert Lindstrom, BLRB Architects
Date of Application: 01/10/2017
Date of Complete Application: 7/7/2017
Parcels #: 0420251231 and 0420251062
SEPA: MDNS was issued August 16, 2017
Zoning: LDR 12 (Low Density Residential 12,000)
Associated Documents:    
Updated NoiseStudy.06-27-17
ELC Floor Plans
Geo-Technical Report.8-17-08
Landscape Drawings.06-21-17
NG – Sumner SD Settlement Agreement.05-18-17
PLN-2017-0002 ELC Decision
Resubmitted Height Exception Letter
Revised Color Site Plan Revised CUP Criteria Letter.06-29-17 RW
Revised CUP Criteria Letter.06-29-17
Revised Lighting Report.06-22-17
Revised SEPA Checklist.06-29-17
Revised TIA Appendix.06-27-17
Revised TIA.06-27-17
Revised.CUP Site Plan
Sewer Analysis.06-12-17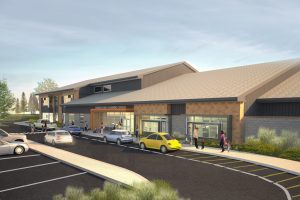 Decision: Approved with conditions
Required Approvals:  Conditional Use Permit, SEPA (Sumner School District is Lead Agency), Site and Building Permits; and compliance with other applicable county, state, and federal standards.
The decision of the Hearing Examiner may be appealed to the Sumner City Council, pursuant to SMC 18.56.190, by the fifteenth calendar day following the date of the decision.