The City of Sumner's Cultural Arts Commission is thrilled to bring back Sumner's Nights on Ryan night market for one night only on Saturday, August 12th, 2023.
This year the Cultural Arts Commission is again planning the well loved outdoor market with unique crafters, makers, bakers, live music and food vendors, but this year the commission is delighted to be adding a beer garden sponsored by the Sumner Main Street Association to the event.

Do you sell fine art, sweets or treats, handmade crafts such as jewelry, ceramics, metal, woodworking, fabric, photography, plants, or more? Apply to be a vendor! There is limited space, so we encourage you to apply early.


Applications will close at 10:00pm on Monday, May 29th, 2023
---
Vendor Requirements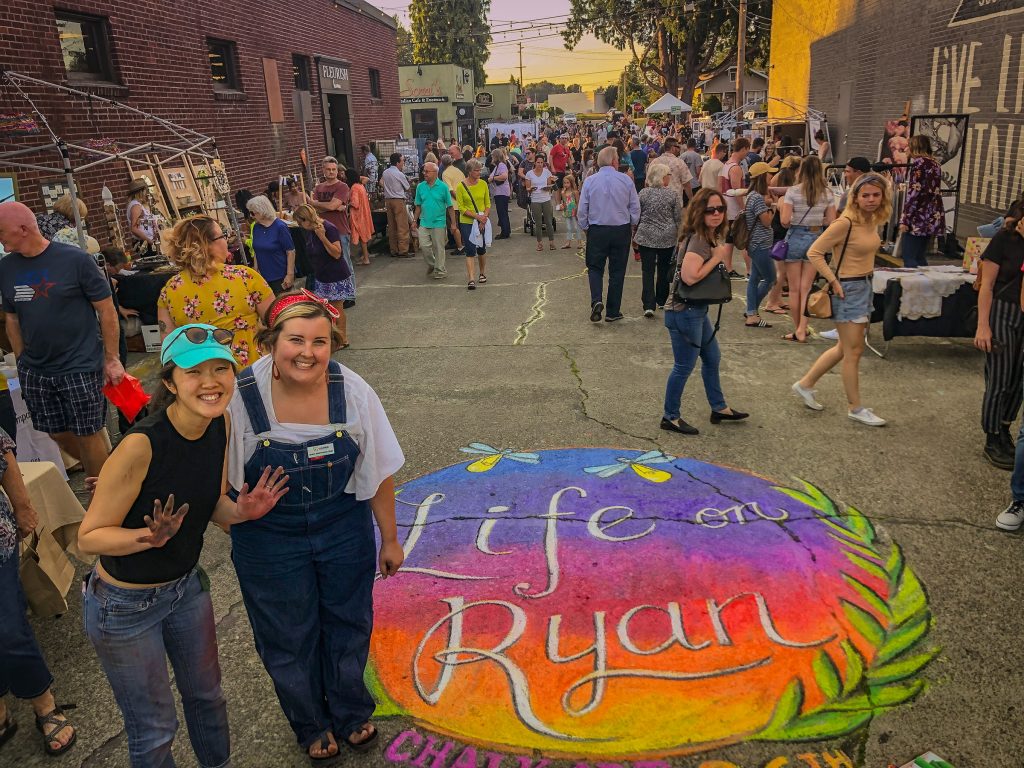 Our vision: To create an annual event that brings the community together in celebration of art and culture.
Details:
Set up starts at 4:30 PM, Night Market opens at 6:00 PM and ends at 9:00 PM. Pack up items from 9:00 PM-10:00 PM.
Vendor fees are $50.00 per vendor booth (10×10 space) or per food truck/vendor.
Vendors will be given a map/directions for load in and load out.
Vendor Responsibility:
Each vendor is required to consent to the Hold Harmless Agreement included on the online application before you will be permitted to participate in the event.
After applications have been submitted they will be reviewed by the Cultural Arts Commission members. All applicants will be notified if chosen.
The City of Sumner will invoice all vendors the $50 fee.
Vendor fees must be paid to the City of Sumner at least thirty (30) days prior to the event or the vendor will not be able to participate in the event.
Vendor fees are non-refundable, however please give as much notice as possible in the event of a cancellation.
Each vendor is required to provide their own table, tablecloths, and chairs if needed.
The booth footprint cannot exceed 10 feet by 10 feet.
A table of any size is acceptable, permitted the footprint does not exceed the 10×10 allotted space per vendor.
Self-supported display and/or walls are acceptable i.e. easels, free standing walls, permitted the footprint does not exceed the 10×10 allotted space per vendor.
Painters' tape, gaffer tape and command strips are OK on brick walls but must be removed immediately after the event.
A-frame boards are permitted if within the 10×10 footprint.
Battery operated lights are encouraged as there is limited access to light and electricity.
Food truck hook-ups (power only) can be provided by the City of Sumner if requested.
All food vendors must be in compliance with all Food Safety Rules and Regulations according to the Washington State Retail Food Code, Chapter 246-215 WAC (PDF) For questions on the food safety rules and regulations, please contact the Washington State Health Department directly at https://doh.wa.gov/ or 800-525-0127.
Not permitted:
Duct tape.
Smoking and vaping is not permitted as the Night Market as it's spaces will be within 25 feet from local business entrances.
**These requirements are subject to change at the discretion of the Cultural Arts Commission. Thank you for your flexibility and understanding.
The Sumner Cultural Arts Commission will be at the event ready to answer any questions and assist where needed.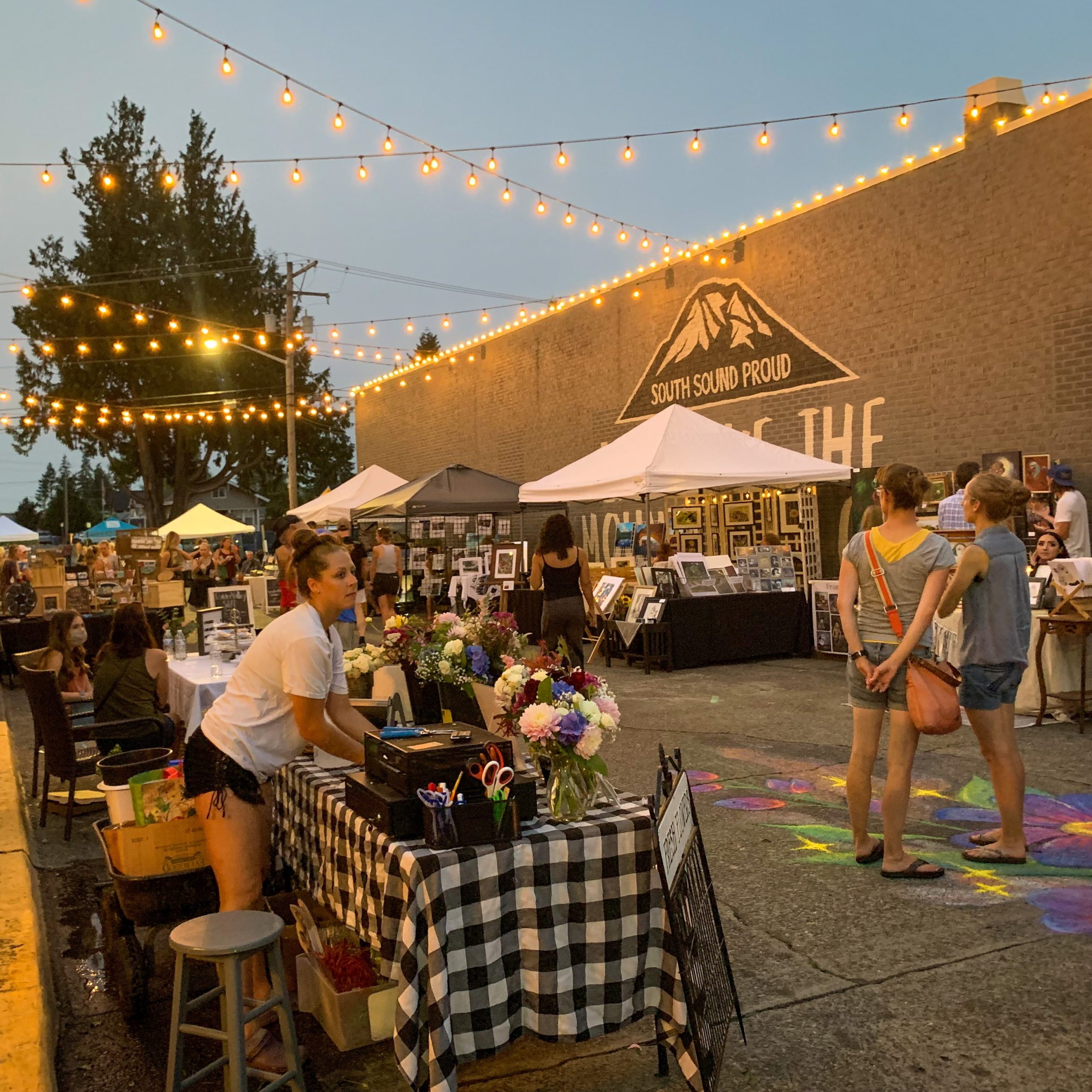 For questions, please contact the Cultural Arts Commission directly at nightsonryan@gmail.com or City of Sumner staff liaison Lana Hoover at lanah@sumnerwa.gov.