By including similar language and common graphics where we can, we all share the same invitation to tell others that Sumner is a great place to visit and do business. We tie a common thread through our individual work so that people know this is a great place to come to, whether they want to buy a car or attend an event.
Full Toolbox (420 KB)
Logos to Download
If you're doing business or holding an event in Sumner, please feel free to incorporate any of the following graphics in your print pieces.
The RGB files are best for web, onscreen or in-house printing uses.  If using a commercial off-set press, your printer may need you to convert to CMYK. All color files are JPEG format.
If you have any questions about graphic design, use, or would like a CD of all format types, please contact Carmen Palmer, Communications Director, at 253-299-5503.

Come On In – Sumner
In Green
In Teal
In Red
In Orange
————————————————————————————————————————————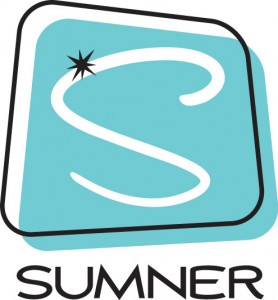 Sumner "S" Box
In Green
In Teal
In Red
In Orange
————————————————————————————————————————————

Sumner Box
In Green
In Teal
In Red
In Orange
————————————————————————————————————————————