Meet Mayor Kathy Hayden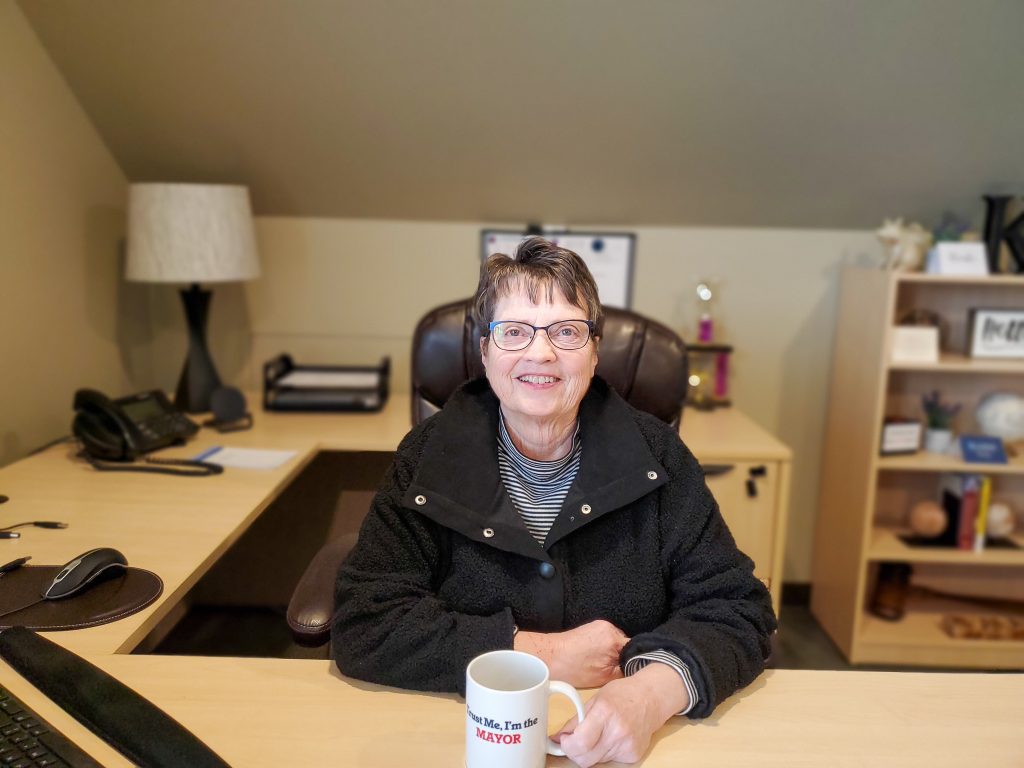 Former Mayor Dave Enslow used to tell people new to Sumner that if they wanted to know what was going on, they should get their hair cut at Doug & Kathy's Barbershop. And now, retired barber Kathy Hayden is starting her service as the new mayor of Sumner.
The transition was not overnight. Coming into office, she has served six years on the Planning Commission, eight years on the City Council, five of those as Deputy Mayor, and seven years on the East Pierce Fire Commission. She's been active in Sumner Rotary, the Sumner Historical Society, and founded the youth leadership clubs, Interact and EarlyAct at the Sumner Bonney Lake School District.
In case you can't tell, Mayor Hayden likes meeting people of all ages and all backgrounds. She has already represented Sumner on regional boards; she selected different Council committees so that she'd understand all parts of the city government; and she knows first-hand the challenges facing local businesses and residents. (She lives on Valley Avenue, after all. Can you say "traffic"?)
If you don't know her already, that just means you'll meet her soon. No longer tied to a barber chair, she's going to be out and about, listening, learning, and making more connections throughout Sumner.

Contact Us
Mayor Kathy Hayden
253-299-5790
About Sumner's Government Structure
Similar to the more well-known Federal government structure, Sumner's government is divided into three branches:
The Mayor is elected directly by the people, oversees the executive branch of government, similar to how the President oversees all Federal departments. Sumner has a part-time mayor who employs a City Administrator to run day-to-day operations. Although the Mayor leads City Council meetings, she does not have a vote, except in certain instances to break a tie.
The City Council is the legislative, or policy branch of government. Seven members are elected at-large to represent Sumner citizens and set broad policy decisions.
Municipal Court is the judicial branch of government and oversees Sumner's court of limited jurisdiction.