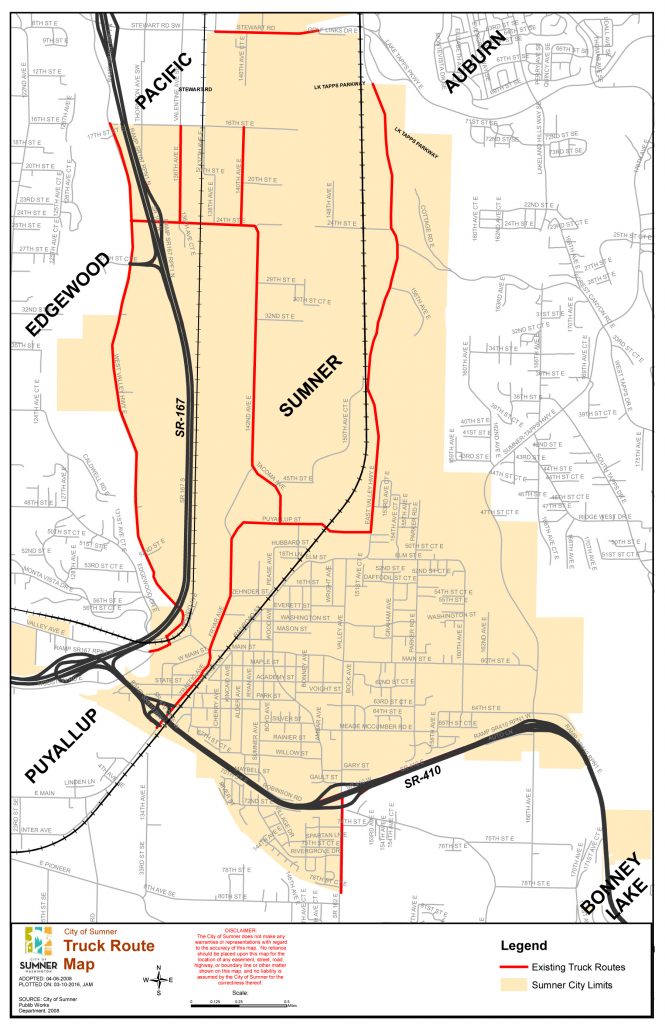 The City of Sumner has designated truck routes. In general, trucks must use these routes to travel to or through Sumner except for local delivery and pick up, which should use the shortest route available to and from a designated truck route.
For drivers, please use the map below to find the shortest route from the truck route to your destination. For residents, please note that while these rules greatly reduce truck traffic on our residential roads, you may still occasionally see a truck that is serving a local business or residence near you.
To review the code regarding truck routes, follow this link and go to section 12.30.
Click here for Truck Routes Map (pdf)
Tractor-Trailers have limited parking options in Sumner, but there are a few. We need to update the map and will have the link back up shortly.