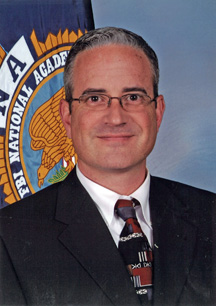 As Chief of Police, it is my pleasure to welcome you to our webpages. Whether through the information on these pages or in person, we are committed to work in partnership with you to ensure that Sumner is a place where all people can work, visit, and live safely and without fear. Your involvement is a vital component to our success, and we depend on you to be engaged in our community by reporting suspicious activity or finding ways to partner with us.
We are also committed to utilizing innovative strategies to reduce or prevent crime. Through our website you can access real time crime data and mapping and get valuable crime prevention and safety tips. We partner with neighborhoods in the community to form Block Watch groups and educate our citizens through our annual Citizen's Academy.
We are an accredited law enforcement agency, which means we follow the highest standards for law enforcement. Our greatest asset as a department is our officers and support staff. They understand the importance of what they do and have a strong sense of duty and pride when it comes to protecting and serving you.
Please look through the information and services available online, and let us know if there's anything we can do together to help make Sumner a safer community. Our vision is to have a department that will set the standard of excellence for a progressive small-city police department.
We are proud to serve such a wonderful community and welcome your feedback.
Chief Brad Moericke
bradm@sumnerwa.gov