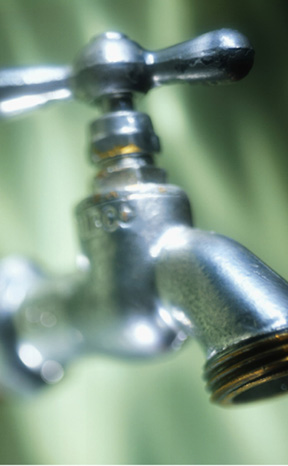 Sumner is proud to provide excellent water, sewer and stormwater service.  Learn more about your account, these services and how together, we can carefully use the precious resource of water.
What to do if you have a water leak
Opening an Account:  If you just moved, fill out the form online or give us a call to establish your utility account and begin service.
Closing an Account: If you are moving away, fill out the form to close your account. We will send you a closing bill after the final reading of your meter. Please give us a call if you have any questions.
Reminder: sewer charges are calculated based on your winter water use and is updated each spring.  The City uses your winter water use to calculate sewer rates so as not to charge you for water used in summer for irrigation, which does not impact sewers.
Late Fees: Make sure you pay on time and avoid late fees!  Any bill not paid within 20 days of the billing date shall be assessed a penalty of five percent of the total outstanding balance with a minimum penalty of $15.00.  If the past due balance is less than $35.00, the penalty shall be waived.  Any account that is scheduled to have services disconnected for a delinquent bill will be assessed an additional $40 fee.
Once service has been disconnected for non-payment, the account balance must be paid in full including late fees and disconnection fees in order to restore service.  If full payment is made for an account after 4 pm, the service may NOT be restored until the following business day.
CONTACT US
utilities@sumnerwa.gov
Billing Questions:  253-299-5546
Questions/problems with your water/sewer line:  253-299-5740
For after-hours water/sewer emergencies, still call this number and press 0 when you hear the message.
OTHER UTILITIES:
Garbage Service: view rates and contact information for DM Disposal.
Recycling: find ways to reduce, reuse and recycle
Puget Sound Energy: Contact for electricity and natural gas service.