When:
November 17, 2021 – November 24, 2021
all-day
2021-11-17T00:00:00-08:00
2021-11-25T00:00:00-08:00
Contact:
Murrey's Disposal
253-414-0347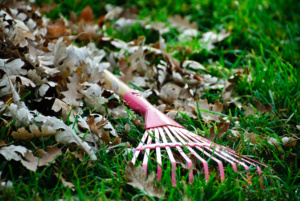 Fall Clean Up returns, when Murrey's Disposal will take extra yard waste, trash and even an appliance off your hands for no additional cost. If you live within the Sumner city limits, please follow these instructions to participate:
Garbage – All Customers on November 17:
leave up to 3 containers/bags of garbage by 7 am. All must be 32 gallons or less. Do not exceed 45 lbs per container/bag. No tires, please.
Appliance – All Customers on November 20:
leave ONE old appliance on the curb by 7 am on Saturday, November 20. This is the ONLY day for appliance pick up. Alleys aren't possible as the truck can't fit in the alley. That appliance may be a range, refrigerator, freezer, furnace, dryer, washing machine, dish washer, hot water tank or trash compactor.
Yard Waste – Curb Customers on November 17:
Yard Waste – Alley Customers on November 24:
leave out up to three containers or biodegradable bags of 32 gallons or less by 7 am on your scheduled yard-waste day.
Helpful Hints:
 Please be sure all items are accessible by 7:00am to ensure pick up
Only Ranges, refrigerators, freezers, furnaces, dryers, washing machines, dish washers, hot water tanks, trash compactors, or air conditioners will be accepted for Fall Clean Up. Please place on the curb (sorry no alley pick up due to truck size)
Please label/id your extra yard waste so it is not confused as trash.
In inclement or rainy weather, please try to ensure items are covered. (Paper biodegradable yard waste bags tend to break & create a mess if left out in the elements.)
Do not exceed 45lbs per bag for trash or yard waste.
Please no tires, car parts, barbecues, furniture, mattresses or other bulky items. All items must be contained in a can or bag.
If you have any questions, please email Murreysdisposal@wasteconnections.com or call Monday – Friday from 7:30am-5:00pm to speak with a customer service representative at 253-414-0347